Tips & Tricks for Salesforce Data Cleansing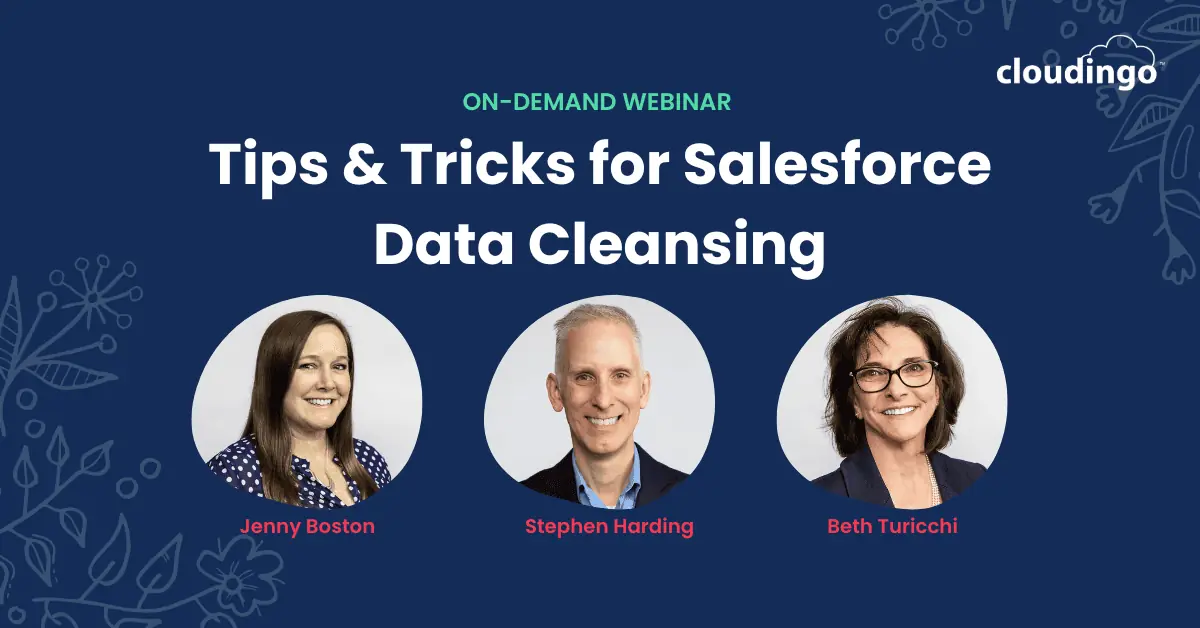 Data quality is a critical factor for any Salesforce org. In fact, a study by Salesforce uncovered that poor data quality costs 30% of the average company's revenue a year.
During this webinar, you'll learn from a panel of experts on how to improve the quality of your Salesforce data.
We'll cover topics such as:
How to identify and remove duplicate records
How to correct inaccurate data
How to make your data more consistent
How to automate data cleansing processes
This webinar is perfect for Salesforce admins, sales reps, and anyone else who wants to improve the quality of their Salesforce data.
Get ready to learn how to take your Salesforce data to the next level!
Watch now!