Improve and better manage your Salesforce data
From deduping to importing and even migrating data, Cloudingo makes it easier to manage your Salesforce org and do your job.
No credit card. No commitment.

  Top rated app on the Salesforce AppExchange
The world's leading companies manage their data with Cloudingo

Make quality decisions based on quality data
Cloudingo eliminates redundancies and consolidates data so that business decisions are based on facts, not hunches.
Update, transform, and standardize data making it actionable, more reliable, and easier to digest
Tie outside data sources to Salesforce, like ERPs and marketing automation systems
Save time, don't waste it
Check repetitive tasks off your list. From deduplication to importing to transforming, Cloudingo has all the tools you need to win at Salesforce data management.
Conquer common hurdles native to Salesforce like duplication, inconsistencies, data decay, and human errors

Schedule Cloudingo to work automatically, even when you're not at your desk

Share the workload with team members using permissions-based logins so users only access what you want them to
Watch a 90 second demo →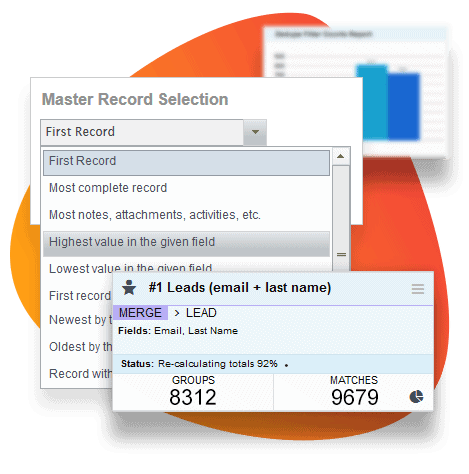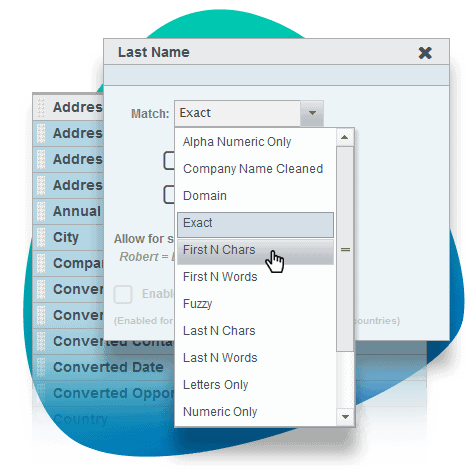 A platform as flexible as you need it to be
No tinkering with complex code or spreadsheets. Cloudingo is powerful yet easy to use and is completely customizable to accommodate the unique, complex nature of your dataset.
Drag-and-drop builder makes it simple to set up and configure Cloudingo

Templated filters with field-level customizations give you total flexibility and control

Keep tabs on your data management with detailed reporting for auditing and security
An All-in-One Data Management Tool
Created with your data needs in mind
What's unique about Cloudingo is its ability to clean and manage Salesforce data while giving you the most flexibility and control. Developed with user feedback in mind, it's no wonder it's a favorite app among Salesforce users.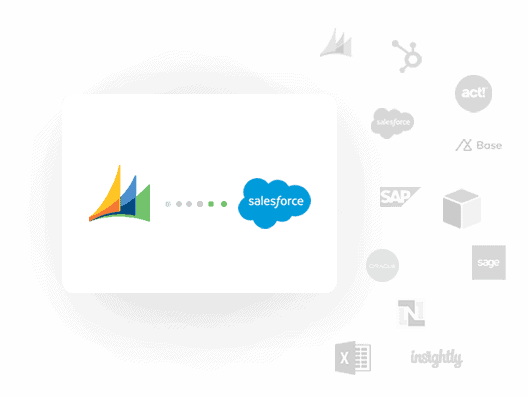 Data migration without the risk and downtime
Moving data from one system to another, like from Microsoft Dynamics to Salesforce, or merging Salesforce orgs, can be a complicated and intimidating process. But having built a top-rated data cleansing and migration tool, we don't get intimidated easily.
Get started with Cloudingo today
With a powerful yet easy-to-use platform, cleaning and managing Salesforce data has never been easier.