Migrate your CRM into Salesforce with a team of experts by your side.
CRM data migration without the risk and downtime
Moving data from one system to another, like from Microsoft Dynamics to Salesforce or Salesforce to Salesforce, can be complicated and is oftentimes an intimidating process. But having built a top-rated data cleansing and migration tool, we don't get intimidated easily.
We understand the complexities of data and the importance of preserving its integrity. Whether you're migrating data to Salesforce, from Salesforce, or between two or more Salesforce instances, our experts can create and execute a migration plan that aligns with your business goals.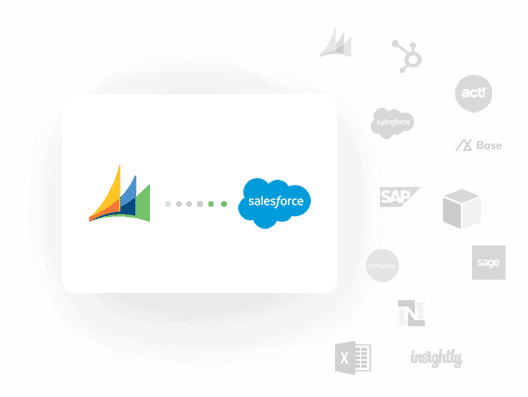 Point A to B and everything in between
Data migrations are typically performed by outside consultants who specialize in the source or target system.
But what sets us apart is our specialized expertise in Salesforce data quality. With thousands of active customers, our data experts have extensive and continuous knowledge of every Salesforce configuration, and at a much higher volume than a typical consulting firm would see.
Our development team has taken that experience and used it to build a guided software solution to ensure accuracy and speed in the migration. Our migration team works through a discovery process with the client to build out all the rules. We use client feedback to configure the Cloudingo migration tool, coordinate with the client, document the process, and then perform the migration.
With our partnership, learn how Catalogic was able to successfully migrate millions of records from Microsoft Dynamics to Salesforce.
Do more than "extract, transform, and load." Improve your data along the way.
Unlike other data migration servicers who just move data, we take extra steps to ensure your data is of highest quality.
We're data cleansing and CRM experts
We deliver a full range of data management and data quality tools and services, from data cleansing, and integration, to deduplication, enabling users to realize the full potential of cloud-based and service-oriented architectures (SOA). Our mission is to provide customers with resources to manage the exponential growth in data, saving time and money and adding efficiency.
We're a certified Salesforce ISV (Independent Software Vendor) company. This means we must meet Salesforce's strict partnership requirements, including periodic security reviews. We proudly exceed the vigorous security standards every year. For you, this means that you can trust that you're working with a loyal, trustworthy company.
Tell us about your data migration project and we'll be in touch with a quote.