Import records without worrying about duplicates
With the Import Wizard you can match records on import files with existing Leads, Contacts, and Accounts in Salesforce to ensure no duplicates enter your data, and existing records get updated when needed. Customizable and flexible filters allow you to control which records to compare. Preview and edit records before pushing to Salesforce to ensure you get the results you want.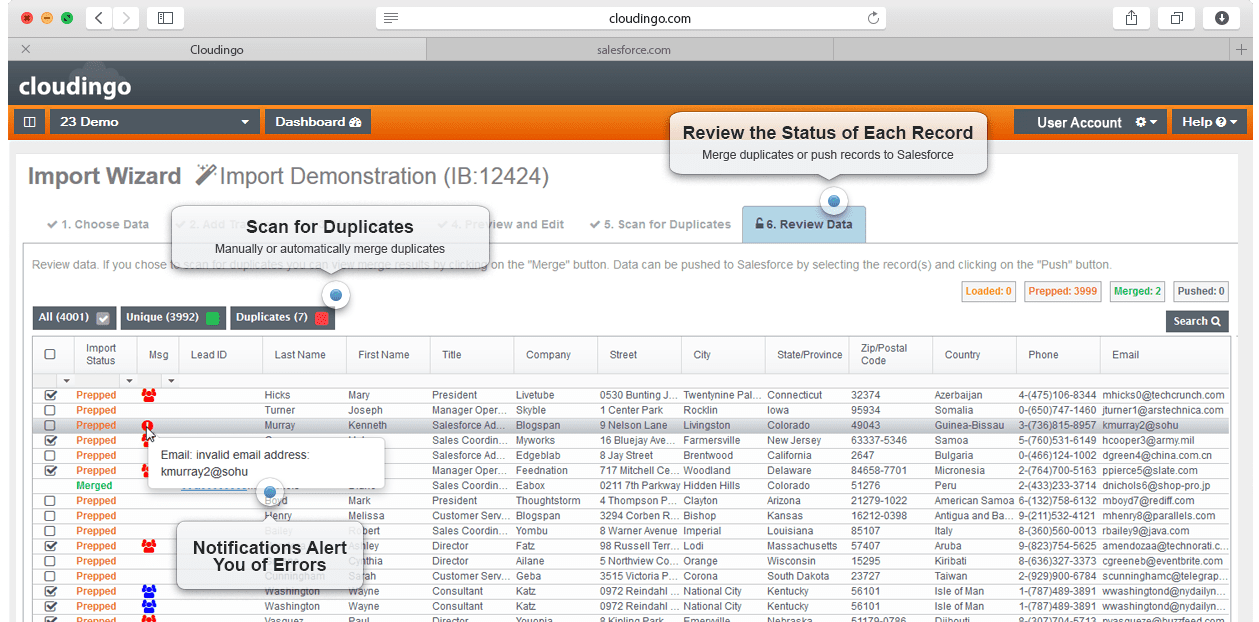 Included with Standard and Enterprise licenses

Clean, simple, easy-to-use interface makes importing a breeze
Import CSV or tab delimited files up to 10MB

Searchable knowledge base and top notch support team
Compatible with Windows or Mac – it's in the cloud!

Professional, Enterprise, and Unlimited editions of Salesforce
Ready to get started with Cloudingo?
Sign up for a free trial and within minutes see how many duplicates exist in your Salesforce org.