Clean up your Salesforce data
From deduping to importing and even migrating data, Cloudingo makes it super easy to manage Salesforce.
How dirty is your data? Plug Cloudingo into Salesforce, and within minutes see how many duplicate records are in your org right now.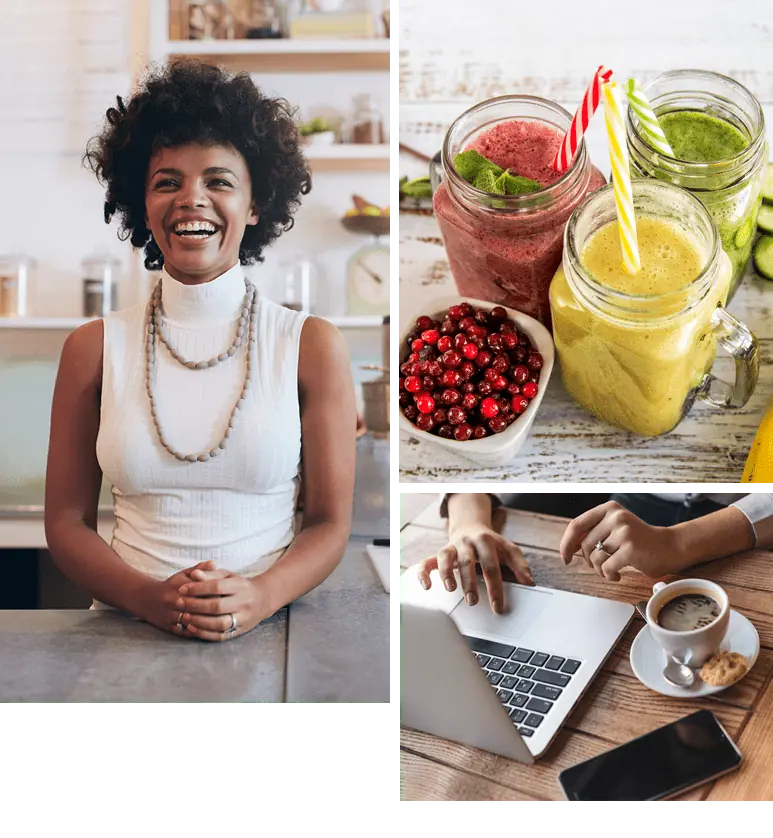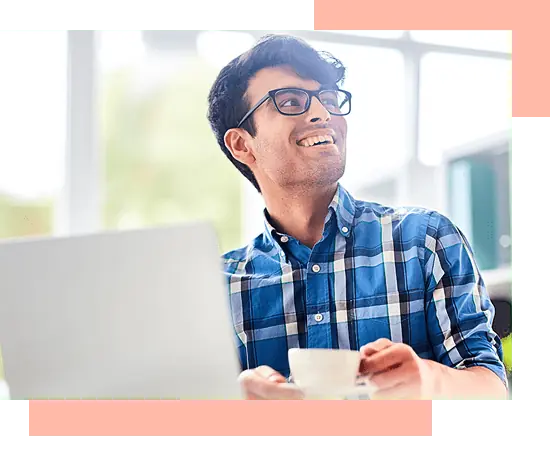 Data cleansing built specifically for you

Salesforce is great for housing data to keep a pulse on your business. But over time that data becomes messy and polluted with duplicates, inaccuracies, and inconsistencies.
Some data quality functions are built into Salesforce, but they're limiting and tedious. Lots of clicking, screen hopping, and decision making are involved.
That's why Cloudingo was created — to speed up your workflows, give you more power, and to knock out the chaos caused by poor data.

"Cloudingo is a very powerful tool. We have cleaner data, don't waste time on duplicates, and most importantly, I don't have to do anything. I almost forget we have it. It runs so seamlessly."
– Brian Romanowski, Manager at Merchants Fleet


Everything you need to dramatically increase data quality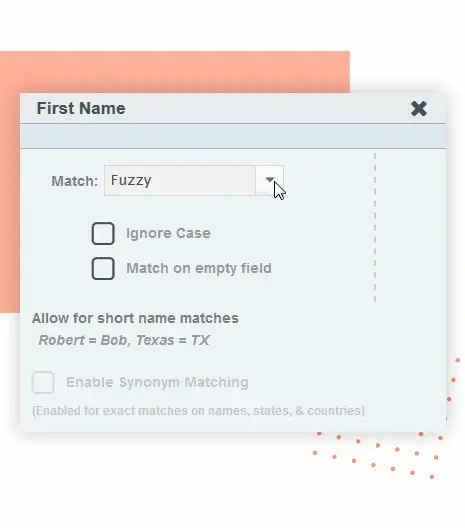 Eliminate dupes buried deep within Salesforce
Create filters, set the criteria, and sit back. Tell Cloudingo which records to look through, which fields to match on, and watch as Cloudingo hunts down dupes lurking in your org. Then automatically (or manually) merge dupes without losing important info or relationships.
Don't just upload records. Upload clean records.
In a single job, import new records and update those that already exist in Salesforce. Simply upload a .csv file and Cloudingo will walk you through the steps. Preview and edit records before pushing to Salesforce to ensure you get the results you want.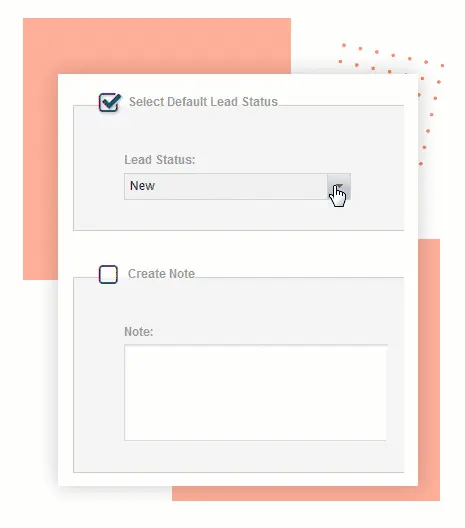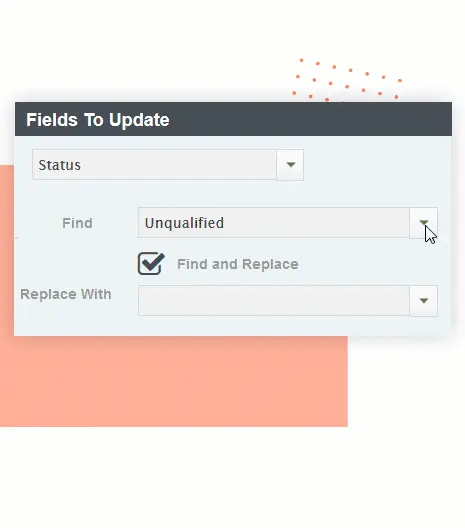 Finally a hassle-free way to manage data
From updating, editing, to transforming, get it done quickly and easily with Cloudingo. Automate as much (or as little) of the data management process while maintaining full control of the outcome.
Come for the deduplication. Stay for everything else.

Schedule Cloudingo to work while you sleep

Make sure your Salesforce data is always clean. Schedule Cloudingo to run daily, weekly, whenever you want, catching any duplicates that slip in.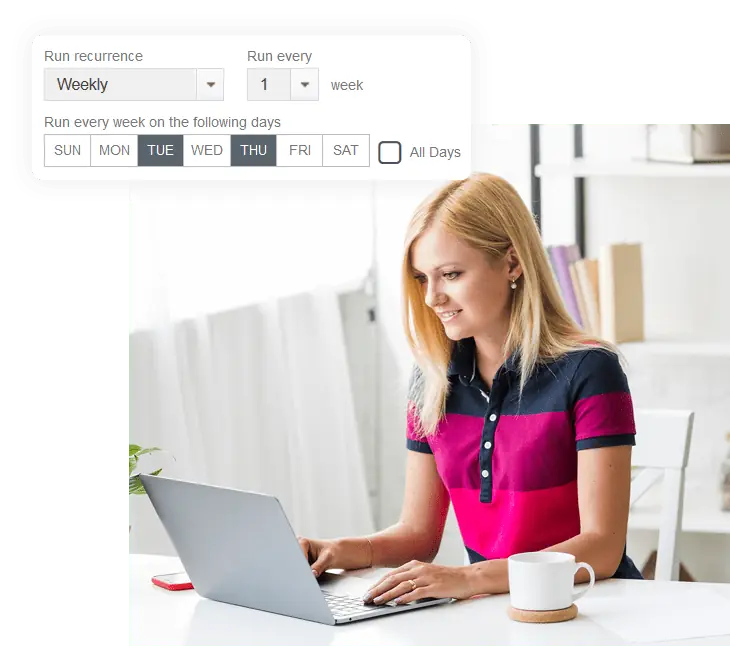 Experience the easiest way to clean and manage Salesforce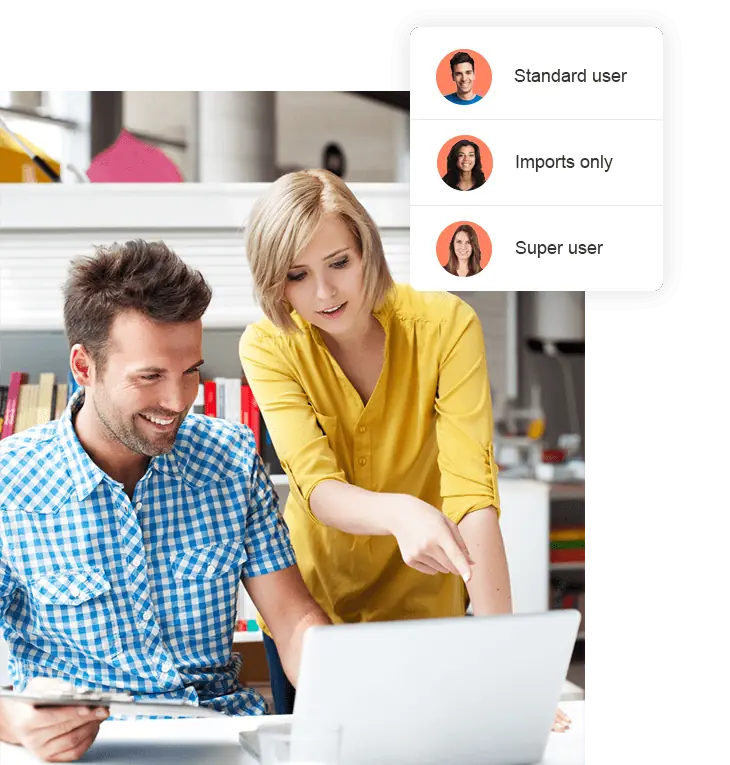 Divide and conquer with team members
Customize access and permission sets for anyone on your team without sacrificing the security and control you need.

Block duplicates and keep data in sync
No matter where your data comes from, Cloudingo's API integration can keep systems clean and eliminate the need to manually sync datasets to Salesforce. A true time saver!